It's September, and that means that there are some new iPhones in town.
Specifically, there were three new phones announced today at Apple's fall event: the high-end iPhone X, which was the star of the show with a new bezel-less design, OLED screen, and 3D face-scanning tech. There's also the iPhone 8 and 8 Plus, the Apple Watch Series 3 (i.e., the Apple Watch Series 2 with LTE), and the Apple TV 4K (a, um, Apple TV with 4K). Oh, and everything is more powerful and faster, too.
Missed something during all the chaos? We've got the details below, along with full coverage of Apple's newest iPhones and products.
Apple's new flagship phone is the iPhone X (pronounced "iPhone 10"). As expected from the leaks, there's an all-new design, featuring what Apple calls a Super Retina display. The new screen is an edge-to-edge 5.8-inch OLED panel with 2436 x 1125 and support for HDR (both Dolby Vision and HDR10).
There's no home button, with Apple instead using a new 3D scanning system, called Face ID, that unlocks your phone display using facial recognition. There's also a new A11 Bionic processor that's more powerful than the previous generation chip, support for wireless charging, and a new animated emoji feature for messaging. The cameras are also upgraded, with dual 12-megapixel rear cameras with dual optical image stabilization, and an improved front camera that supported portrait mode, too. On the battery front, Apple says that the iPhone X will last up to two hours longer than the iPhone 7.
Apple also showed off a new AirPower charging mat that can charge your iPhone X, Apple Watch Series 3, and AirPods (with a new charging case) simultaneously, although the charging pad won't be out until next year.
The iPhone X comes in two colors: space gray and silver. It'll come in two storage configurations — 64GB for $999, and 256GB for a whopping $1,149. Preorders will start on October 27th, with shipping set to start on November 3rd.
Along with the iPhone X, Apple also announced the new iPhone 8 and 8 Plus. Those phones are a more pedestrian upgrade to the iPhone 7, adding a new glass back (for wireless charging), a more powerful A11 Bionic processor, improved cameras, and a True Tone display, among other smaller improvements. It's a nice upgrade to the iPhone 7, but it kind of feels more like a 7S than a true successor like the iPhone X does.
The iPhone 8 starts at $699 for a 64GB model, while the iPhone 8 Plus will start at $799 (also for 64GB), although both phones will also have a 256GB model for $849 and $949, respectively. Preorders begin on Friday, September 15th, with the new devices set to ship September 22nd.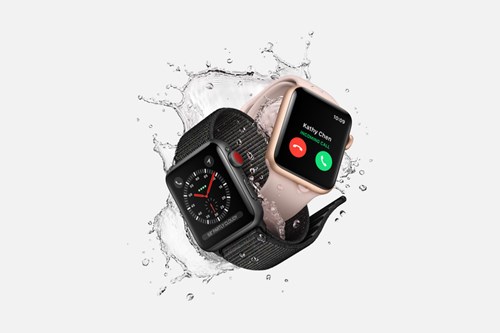 The Apple Watch Series 3 is the newest version of Apple's wearable, and it's coming with a big addition: LTE connectivity, so you don't have to keep it connected to your phone. Apple says it'll work with the same phone number that your iPhone has, and all that things like calls, iMessages, and music streaming will just integrate seamlessly. The design is mostly the same, with a new red dot on the digital crown visually changing things up, while the device itself is slightly thicker than the Series 2 model. The Series 3 is also even faster than before, with a new W2 chip that also improves battery life. Apple says to expect up to 18 hours with the new model.
It'll be out September 22nd, starting at $329 for the non-cellular version, and $399 for the cellular-equipped model.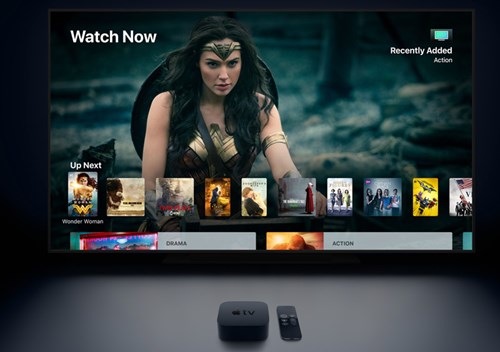 As the name may suggest, the Apple TV 4K is an Apple TV that adds support for 4K video. Along with the boosted resolution, the Apple TV 4K supports HDR video, too. The Apple TV 4K is compatible with both the HDR10 and Dolby Vision specifications, and will be able to play back 4K HDR content. Apple specifically called out Netflix and Amazon Prime Video (although Prime Video is still set to launch "later this year").
To go with the new Apple TV 4K, the iTunes Store will also be selling movies and TV shows in 4K and HDR for the same price as HD content, with no charge to upgrade titles that you already own.
The Apple TV 4K will cost $179 when it ships on September 22nd.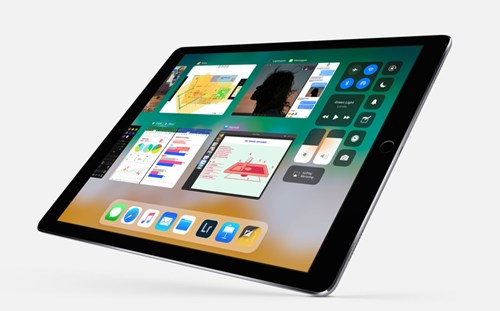 While the new hardware was certainly the focus of today's event, we also got release date information for some of the major software updates Apple announced at WWDC earlier this year. Both iOS 11 and watchOS 4 will launch on September 19th, just in time for the iPhone 8 and Apple Watch Series 3.
Source: The Verge